Welcome to the Newnan Kennel Club Website!
MEMBER - American Kennel Club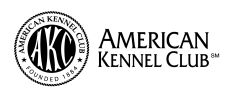 CLICK THE LINKS BELOW!
Our organization consists of about 50 individuals interested in purebred dogs. These include breeders, exhibitors, and interested dog owners. We are based in Newnan, Georgia, approximately 30 minutes south of Atlanta's Hartsfield-Jackson International Airport, however, many of our members live in the surrounding area of Fayetteville and Peachtree City.
About Our Site:
This site is designed for our community, our members, and other dog show exhibitors. The Club information section includes meetings, programs, and other events. Check out the Events Section for information regarding our Clubs AKC licensed events. Browse through our History and Archives to view pictures of past winners.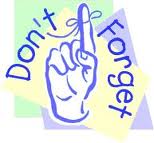 Newnan Kennel Club Fall Show - October 23, 2016
Judging Program
Premium List
Next General Meeting and Program: November 2nd, 2016
Mark your Calendar and plan to attend!

AKC Solution
Presented by Dr. Carmen Battaglia

"There is a world wide shortage of dogs needed to protect the country. One option is for AKC to become involved. Dr. Battaglia will report what is being done about this shortage and explore the program designed to meet this challenge."
Location & Time of all meetings unless otherwise noted:
Golden Corral (small meeting room) - Newnan, GA
7:30 Come early to eat
Enjoy our site, and return often. Contact us by Email with your questions and comments.
Mailing Address: P.O. Box 1175, Palmetto, GA 30268
webmaster@newnankennelclub.org


10/12/2016